Something About Deruta

Lovely town in Umbria's green heart, it offers a wide ladscape starting from Mount Peglia to the city of Perugia (located 15 km away), ranging from the river Tiber's plain to the opposite hills. It is well known for its precious ceramics, preserved in the world's most important museums, as a sign of labouriousity and competence of the local artisans. The territory's thus rich of art legacy expressed in interesting artisan and rural exhibitions, village celebrations, painting presentations, concerts, theatre and sport events.

Museum and other Monuments

The vocations for ceramic decoration is still testified nowadays by the presence of an important Institute for the ceramics art, by numerous ceramics factories and shops and by Umbria's Regional Museum for Ceramics. It is located in the former St. Francis monastery, in the twon's highest part, next to the 1388- built homonyme church. Its bell tower faces towards the civic tower of the City Hall, built in the 14th century, hosting an interesting gallery (Alunno, Fiorenzo di Lorenzo, Guido Reni, Antonio Amorosi, etc...) and a collection of etruscan and neolithic relics.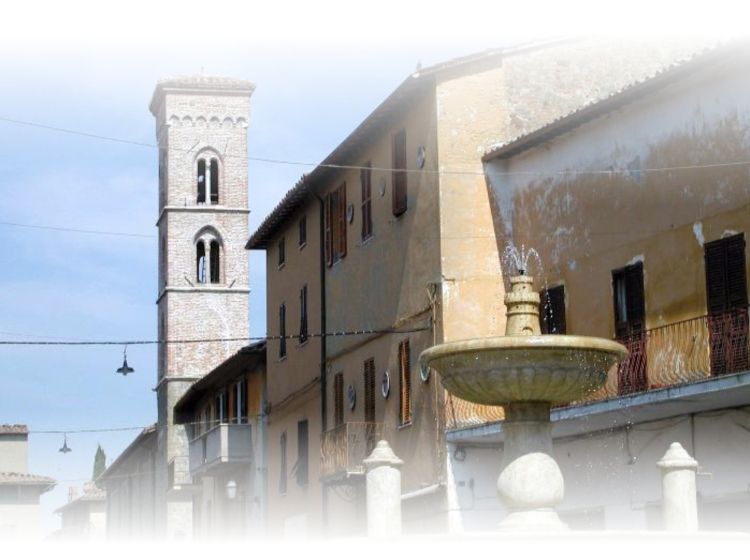 | | | |
| --- | --- | --- |
| | Via Tiberina, 36 | Pontenuovo di Deruta (PG) Italy | Phone and Fax + 39 075.97.11.007 | info@ceramichesegoloni.it | Part. I.V.A. IT 02594790541 | |